Where do I find my tyre size
The best way to search for the right tyre for your vehicle is by tyre measurements. Tyre measurements are universally marked on the tyre and can be easily found. The following diagram shows where to find your tyre measurements.
If for some reason you are not able to find the tyre size you are after, try using our SEARCH field in the footer of this website.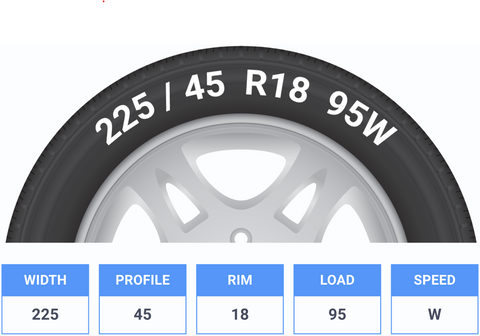 Warranty and Returns
All Tyres & Wheels sold by Mr Tyre Online come with a Full Manufacturers Warrenty.

Although we aim to assist customers with tyres that they need to return and exchange for some reason. There will always be a cost to the customer to to return tyres and then resend the replacement tyres. There may also be an additional payment required before the tyres are exchanged or replaced. Tyres can only be returned for a credit or replacement if we receive the tyres back inside 14 days from the date of purchase.
Contact us